Exporting Logs and Lumber
Firth is one of the largest exporters of American hardwood logs and lumber, supplying North America, Asia, and Europe with high-end sawlogs, veneer logs, and lumber.
Exporting Logs and Lumber
As our economy has globalized, so has the American hardwood industry. With over 45 years in the business of log and lumber sales, we have developed an efficient, successful export business. We can offer exports of hardwood saw logs, veneer logs and lumber to destinations around the world. We supply furniture manufacturers, veneer plants, flooring facilities and woodworkers with some of the highest quality black cherry, American ash (white ash) and hard maple found anywhere.
Log Export Logistics
We have experience working with dozens of trucking companies, freight forwarders and logistics experts. We can connect buyers with the local APHIS inspectors for Phyto-sanitation processing, and our experienced logistics personnel can assist new buyers with document preparation. Our process for loading shipping containers is fast and efficient. Once loaded, containers are trucked to seaport or a railyard depending on destination.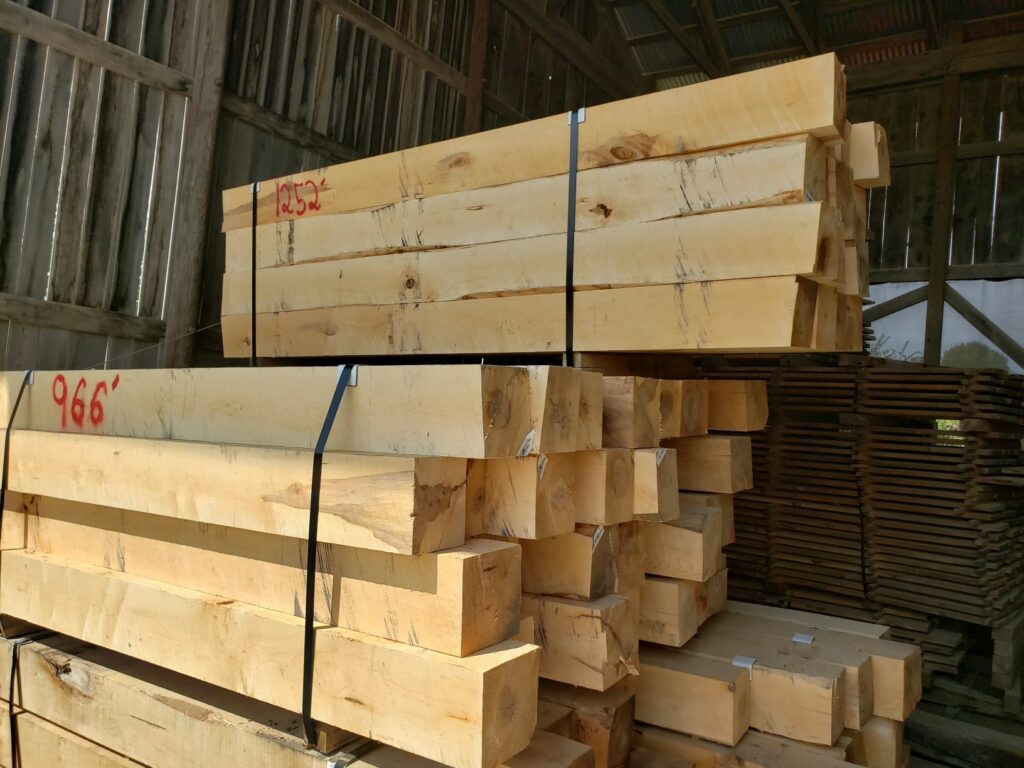 Full-Service Export Prep
We offer full-service export preparation of logs and lumber. This preparation includes log debarking, wax coating, log savers (split savers), lumber sticking, and metal banding. We ensure that the high quality of our products is maintained during overseas transport.
Firth's 45 years of experience with log and lumber sales can work for you.
Over our 45+ years in the business we have exported American hardwood logs to China, Vietnam, Canada, Germany, France, Italy, Korea.  We also offer log exports to Mexico, India, and Spain.