Firth is one of the largest exporters of black cherry logs and lumber, supplying North America, Asia, and Europe with high-end black cherry sawlogs, veneer logs, and lumber.
Black Cherry, or wild cherry, is the common name for Prunus Serotina.  Although the species is found across much of the eastern United States, it reaches its greatest timber potential in only a small region of northern Pennsylvania and southern New York state. Northern Woodlands magazine identified this key growing region in a December 2007 article titled "Where the Trees Grow Tall and Straight."
Our log yard and sawmill are located in this prime black cherry region, and our logs are sourced from the Allegheny National Forest, the Pennsylvania State Forest and New York State Forest.  These public lands, along with select private forest lands provide the highest quality black cherry in the world.  We have been cutting black cherry timber since 1972, and over that time we've learned which individual woodlands produce the best quality.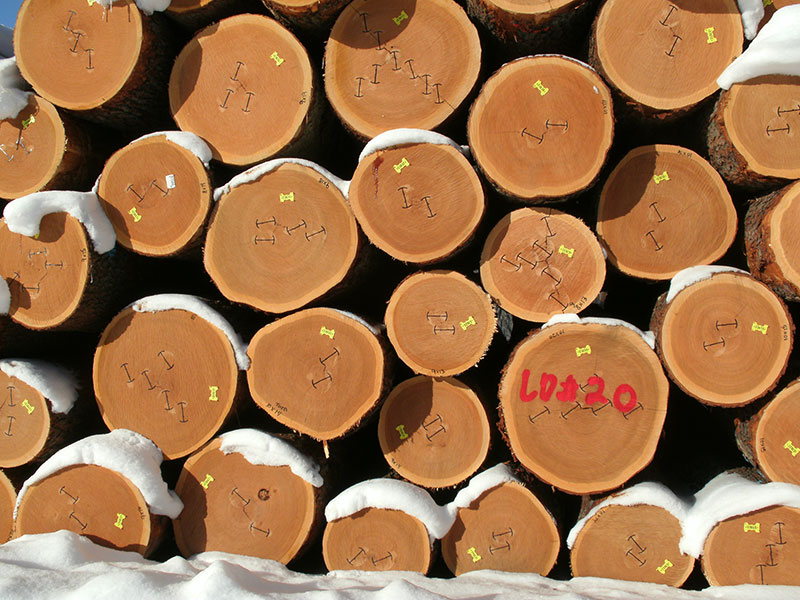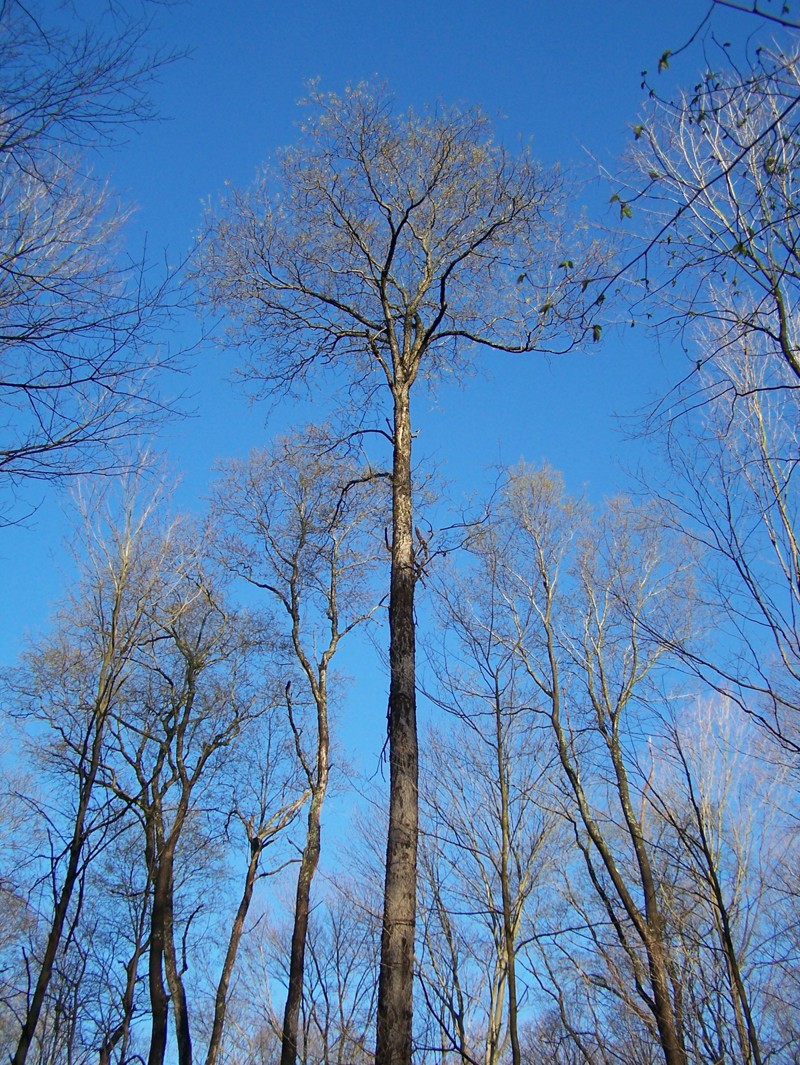 In our region the black cherry tree has a tall, stately form.  Typically, its crown is of small to medium size and is clustered at the top of a straight trunk with minimal taper. The black cherry name refers to the trees' bark; once sawn the logs reveal a beautiful red to pink color that darkens slightly with age.
Known around the world as a symbol of luxury and rarity, the red glow of black cherry wood is a statement in and of itself. Besides its signature color, black cherry wood is favored for being stable, strong and easy to work with. Our company is one of the largest exporters of black cherry in the form of logs and lumber.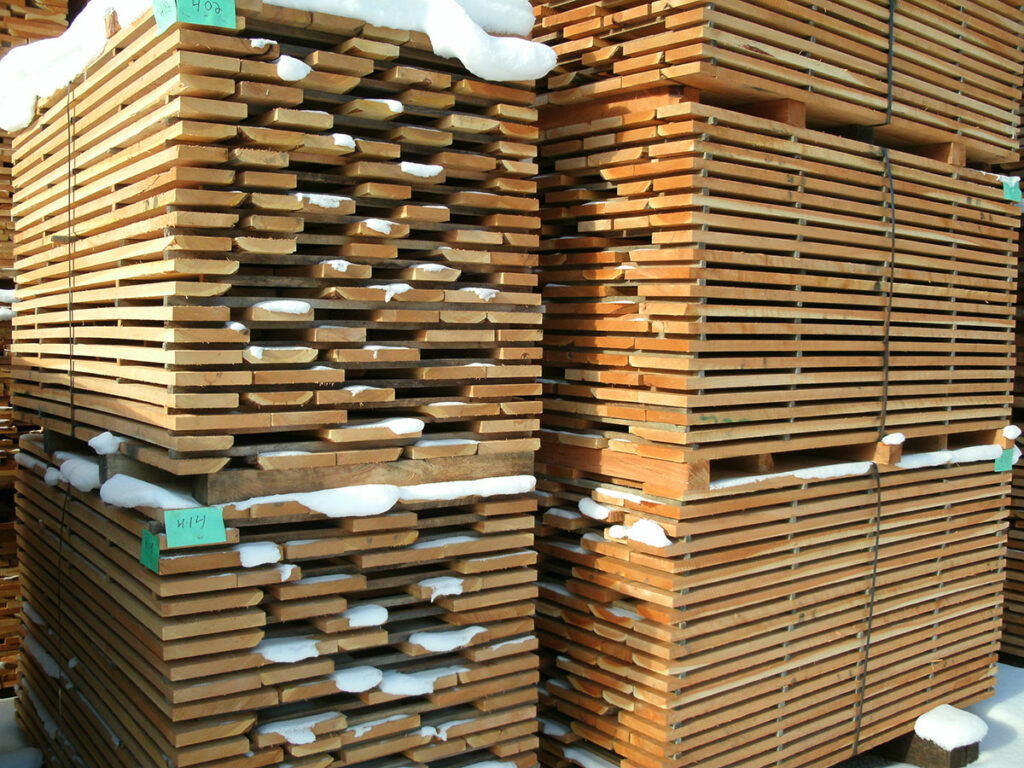 Black cherry sawlogs offer the quality and dimensions to be sawn into lumber for hardwood furniture, doors, cabinets and flooring.​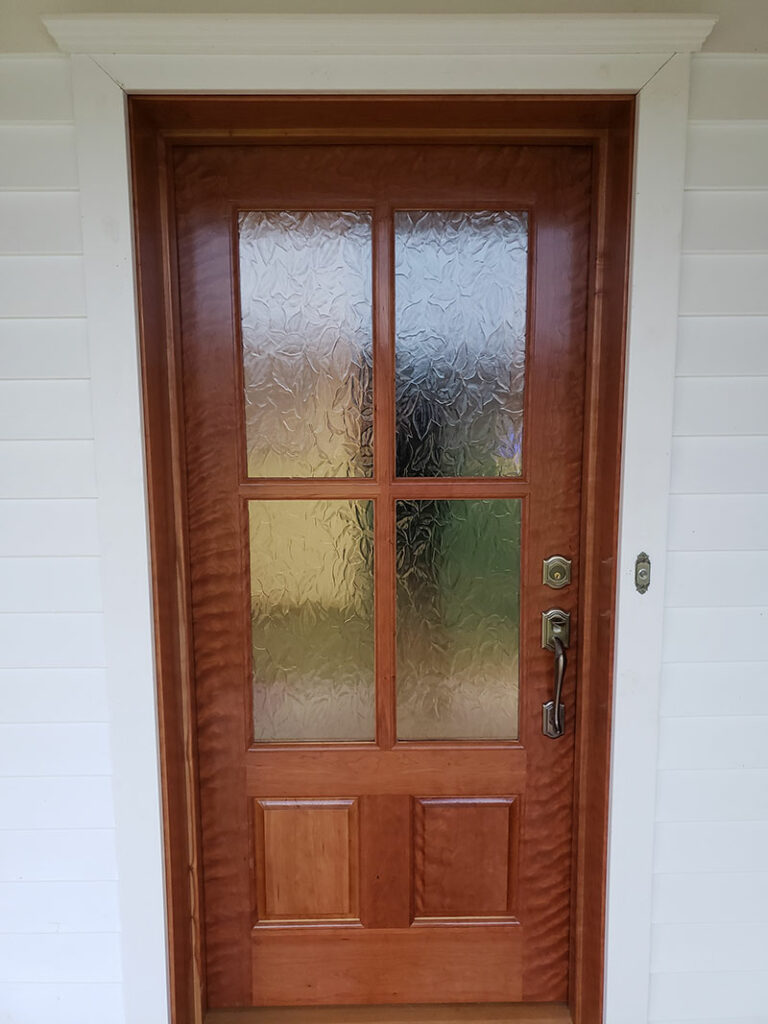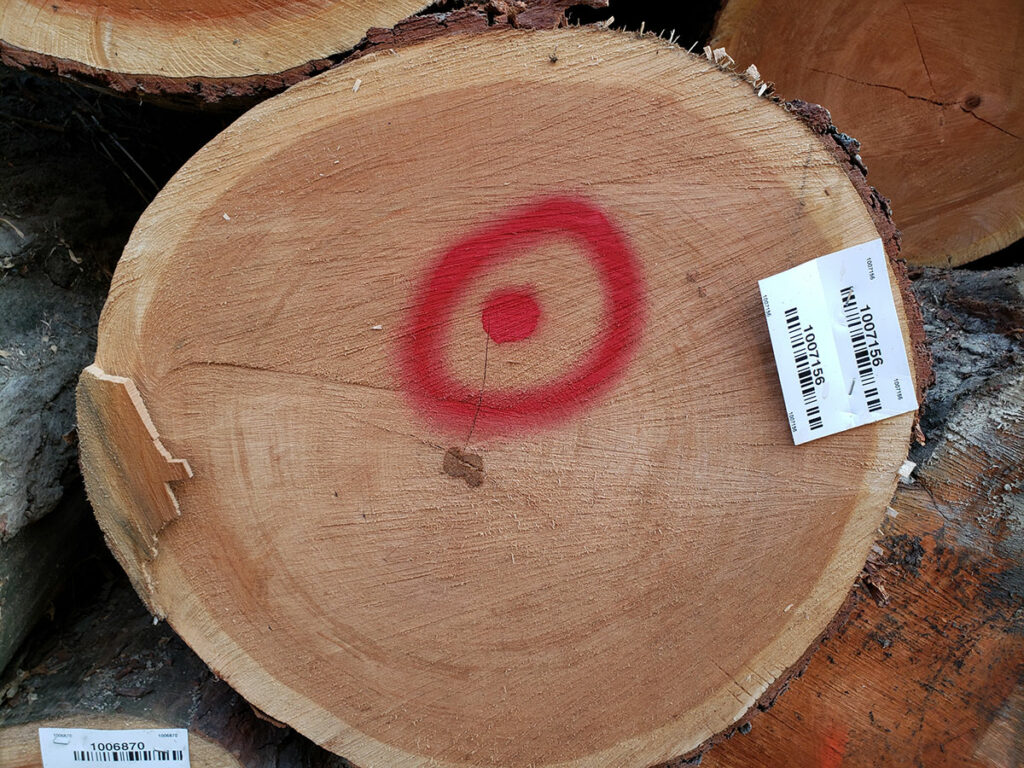 Table top logs are 3sc and 4sc sawlogs with a large diameter, typically 18" or greater. These large black cherry logs can be sawn into live edge slabs or square edge lumber for table tops, bar tops and other applications. On occasion we may be able to offer figured cherry logs or other specialty items.
Cherry veneer logs are only produced by the most exceptional black cherry timber. To qualify as veneer quality, a black cherry log must have rare characteristics—round shape, thin sapwood, consistent growth rings, a centered heart, consistent color, and defect-free wood.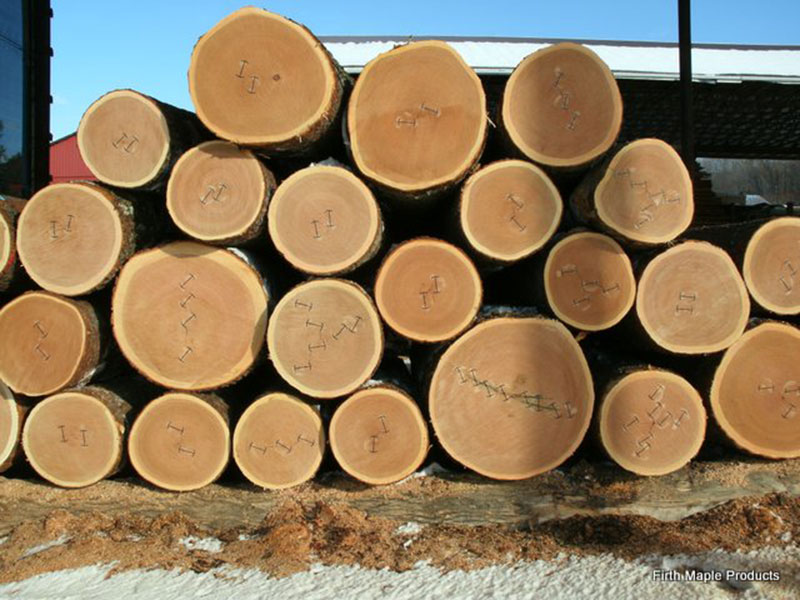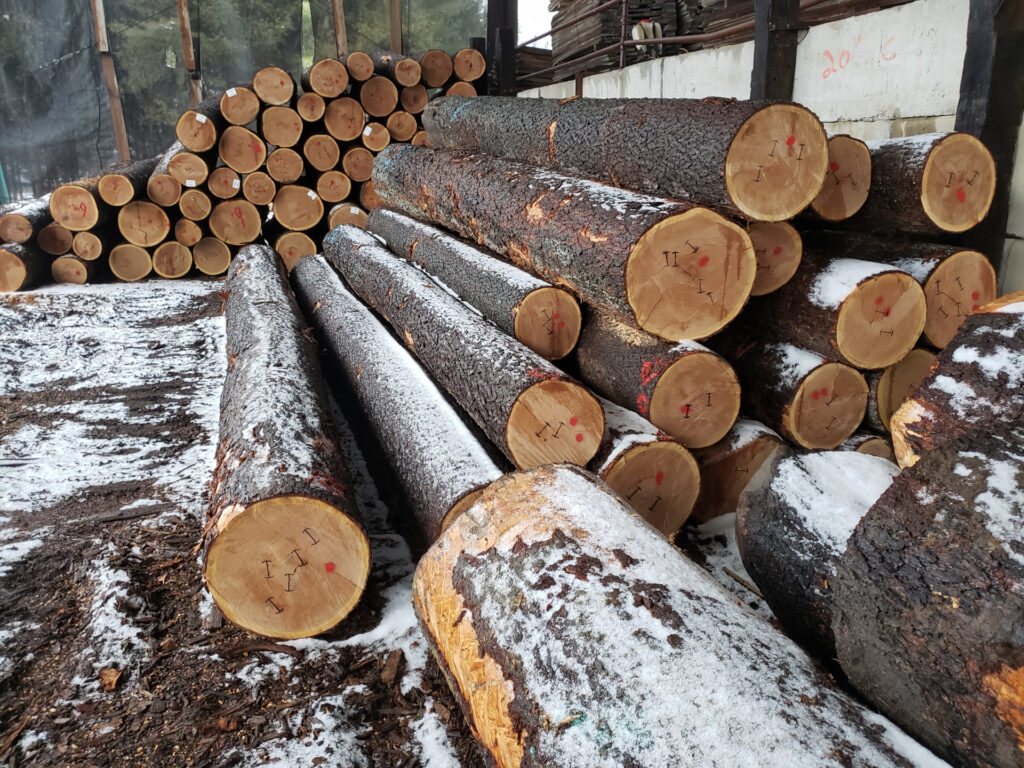 Grades for Cherry Veneer Logs
We export black cherry veneer logs to be either sliced (slicer grade) or turned (rotary grade). Depending on a customer's budget and needs, we offer several grades of cherry veneer logs.
The lowest grade is known as 3sc, or three sides clear. This means that the veneer log may have a very small exterior defect, or it may have a slight inconsistency in the wood, such as a defoliation ring. 3sc veneer logs were commonly referred to as rotary grade.
We also offer 4sc (four sides clear) grade veneer. These logs are the best of the best—their shape, color and structure are nearly perfect. Black cherry veneer logs of this quality are often used domestically or sold into the European market for slicer veneer.
We offer black cherry lumber export in a variety of configurations. In addition to traditional thicknesses such as 4/4, 5/4 and 6/4 we offer lumber in "export thickness" such as 3/4 and 7/4. Also, because of the high quality black cherry timber that we source we are able to saw thick lumber, often selling packs of cherry lumber in 8/4, 10/4 or greater. We offer high end cherry lumber, with color sorts such as 90/90 red, 90/50 red or unselected for color. Lumber is offered in all traditional NHLA grades.
The majority of our black cherry lumber sales is green (undried), but we may be able to offer custom third-party kiln drying. Green stuck export lumber is available with export lathe or export stickers, allowing the green lumber dry and cure during the shipping process. For logs and lumber we offer full service export prep including waxing, sticking (lathing), export banding, and container loading.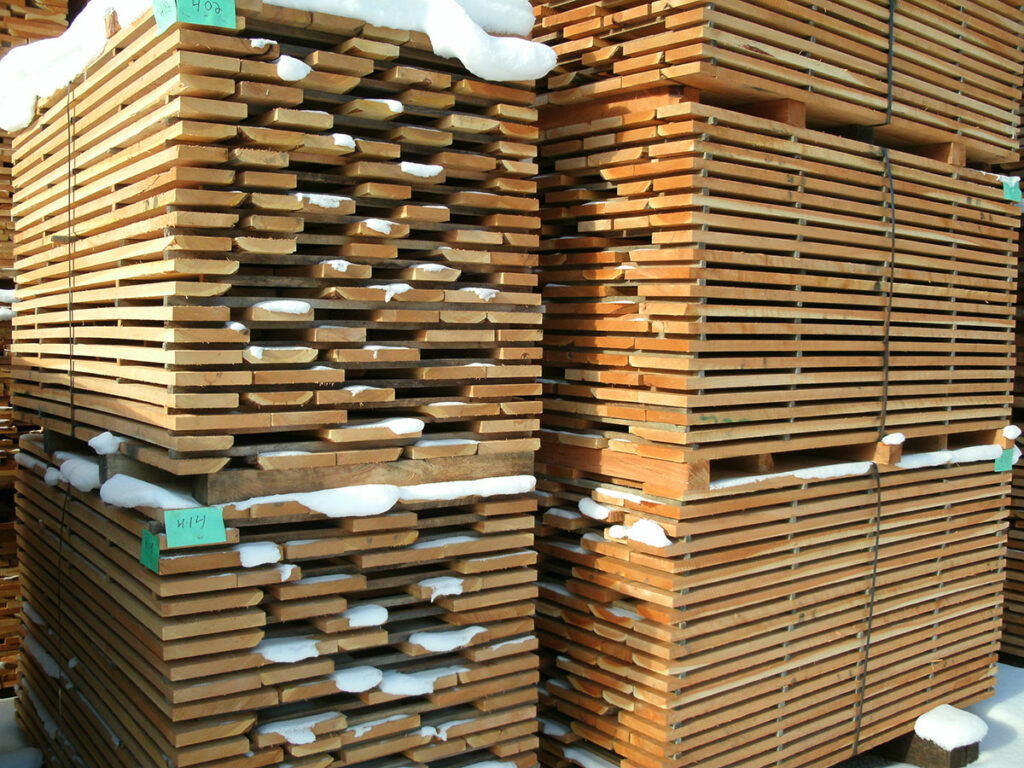 Firth's 45 years of experience with log and lumber sales can work for you.
Firth Exports Black Cherry
Over our 45+ years in the business we have exported black
cherry logs to China, Vietnam, Canada, Germany, France, Italy, Korea.  We also offer log exports to Mexico, India, and Spain.